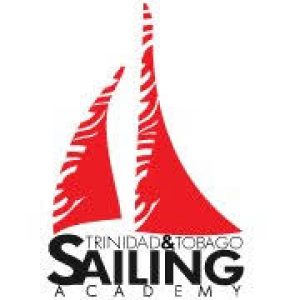 In 1991 David Lewis and a few volunteers were running a KATS (Kids And The Sea) Programme teaching juniors how to sail using the Laser. However in 1992, three laser sailors, Francis Pau, Ian Mahon and James Arrindell persuaded David to go to Martinique to see their Optimist Programme and how a proper Sailing School was run.Completely taken by the administration and the smooth running of the school, David saw the great skill of the children from as young as seven years old sailing and racing Optimist Dinghies. With the help from Alan Lotaut, the owner of Optilase, we were able to obtain an old Optimist mould from Optilase and the Club in Martinique at a very low Price, David arranged with Thomas Peake to build the Optimist Dinghy in Trinidad.
In September 1993 the Trinidad & Tobago Youth Sailing School opened with six boats. Swimming coach, Irwin de Roche "Pee Wee", was first taught to sail and then coached the beginner children with James Arrindell, Jennifer Arrindell and Robert Johnson coaching the more experienced children to race. And later, American Dave Irwin helped sharpen the sailors before and during the St.Thomas regatta.
In February 1994, just five months after the School started, the first two students went to Martinique to tryout in the 5th Semaine Nautique de Schoelcher Regatta. Very impressed by the boys first time appearance, the Club Nautique de Schoelcher offered to send their top coach, Michelle Zougs, to hold a week training secession for both sailors and coaches. After this, in December 1994, IODA sent one of their top optimist Coaches, Paul Evers from Denmark, to coach Instructors. He returned in December 1995 for a longer period of time. By this time the school had grown tremendously, in September 1994 opening a branch at the Point a Pierre Yacht Club and one year later with the hard work of Val and Rose Bradshaw a branch in Point Fortin. Paul conducted a coaching course for the coaches in the three areas, he ran a racing clinic for our Top Optimist sailors and also held a training secession for the Beginner sailors in Point Fortin which was a huge success.
By 1997 the school was growing so rapidly with a total of twenty optimist built, the school hired a second full time Instructor Sean Duprey.
Pee Wee then went to teach in Point a Pierre full time and in 1998 Sean who was now running the Port of Spain branch taught Earl Tobias, a lifeguard at Maracas, how to sail and become a coach. Earl took to sailing and instructing like a duck takes to water. When Sean moved on to another job Earl became our top Sailing Instructor assisted by several of our top young sailors who have come through the school as Monitors and are now Instructors. With the assistance of Scott Clarke, the school opened a branch in Tobago a few years later with four Optimist Dinghies.
At present, the Sailing School receives sponsorship from various parties, e.g. Banks, the Business Community, interested sailing members and TTSA. This Sponsorship has helped the School to increase its fleet to thirty-one Optimists (20 in Chaguaramas, 8 in Point-a-Pierre and 3 in Tobago), three Express, two 420's and two GP 14 Dinghies. Unfortunately the branch in Point Fortin had to shut down as a result of the LNG plant and pipe line construction, we hope they will be given a new site and the school will flourish once again in this location. From 1995 the students of the school competed successfully in several overseas regattas, Martinique in February, St. Thomas in June, and the Orange Bowl Florida in December. Some of them went further a field and have represented Trinidad in the European Optimist Championships, The Optimist World Championships and The Laser Radial Youth World Championships. Their performances improved over the years with sailors placing as high as 1st, 2nd and 3rd in the different sailing levels and classes. Some Notable Achievers were Melissa Hart, Peter Arrindell, Adrian Affoo, Jeron Rogers, Nicholas Rupnarine, Daniel Barcant, and Daniel Stollmeyer topping this year as the first Trinidadian to place first in one of the Optimist races in the Martinique Regatta.
When the T & T Youth Sailing School first started the objective was to introduce sailing to a wider cross section of Trinidad & Tobago and like Martinique to get sailing into the Primary School System. Finally in September 1999 the Sailing School started a Programme with the Carenage Government Primary School.
Every Wednesday and Thursday six children each day would come down to learn to sail free of cost. This proved to be very successful, but costly. In 2001, with the help of Alcoa Steamship Co. we were able to teach twelve new students six from Carenage Government Primary and six from St. Pierre's Composite together with four Youth between 14 & 17 years old from Royalty United Youth Group in Carenage to sail.
Three of the best children from the 1999-2000 programme were put in our regular programme and in addition are assisting the Instructors as Monitors.
The school is always looking for help from persons with sailing knowledge or for financial help. If you are interested in assisting please contact us at 634-4210 or 4519. The school is expanding by the day and with the help and support of all it will be bigger and better than ever in the coming year.