Annual Christmas Hamper Race 2020 – Results
Dear Members
Results are out!!!
Congratulations to all boats that took part in the race. Bragging rights go to S/V Farr Side !!!! Well done Gavin and Crew.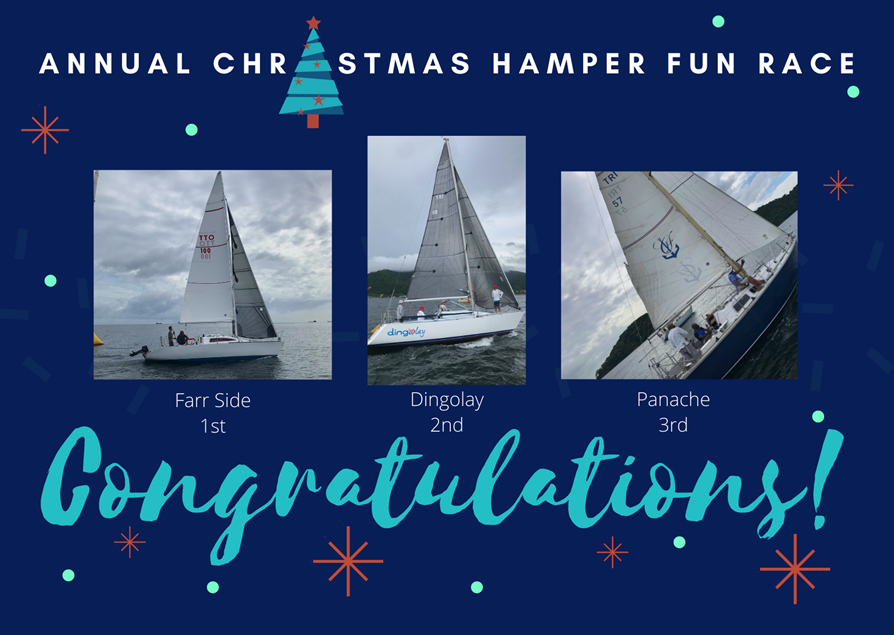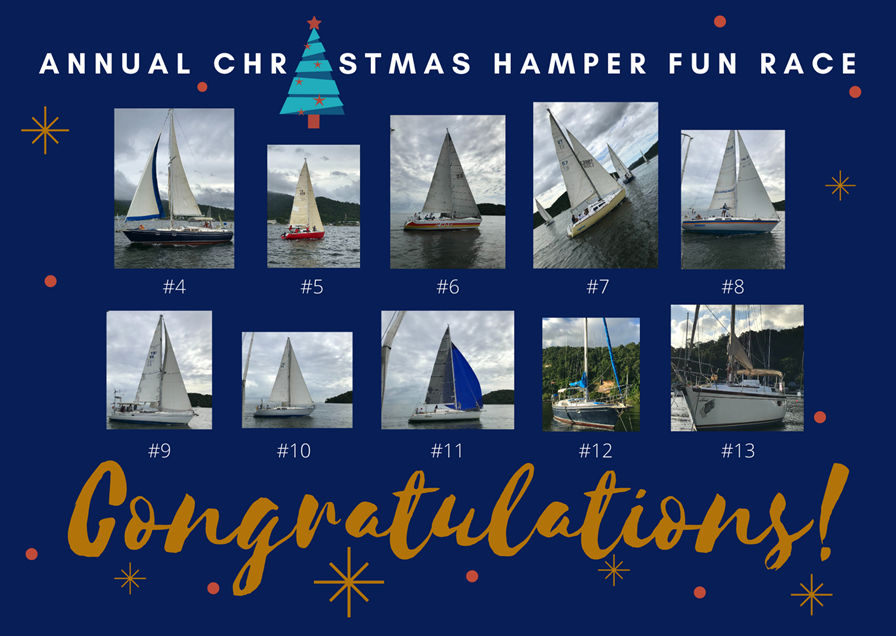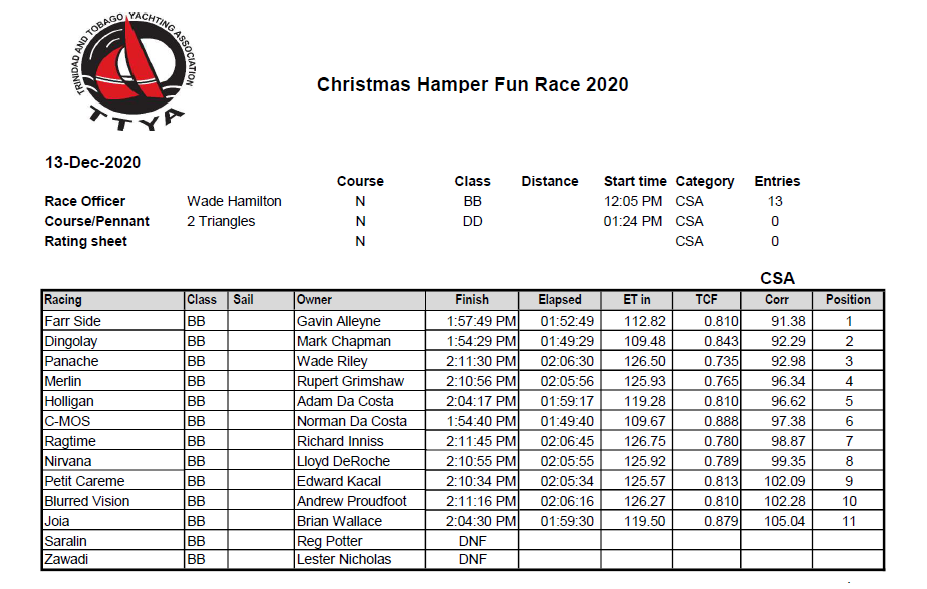 Hampers can be collected at the office from midday tomorrow.
We would like to wish everyone a safe and happy holiday. Merry Christmas from the Management and Staff of TTYA!!!!