Silver for Trinidad and Tobago dingy sailing team in Antigua
The T&T Sailing team placed second to Antigua in the Caribbean Dinghy Championship in Antigua last weekend.
Luke Frankland and Graham Chin in the RS Feva gave the experienced Antigua sailors a run for their money after the first day having the same points after six races. This was the first International regatta for Luke & Graham and they had never sailed the RS Feva before but they showed their talent and sailing skills and were able to win several of the races putting pressure on the Antigua sailors. Their dedicated training in the MR15, a similar boat, over the last few months paid off. At the end of the three days they placed a credible second overall with four firsts and five seconds.
Abigail Affoo placed third overall winning two races in the Laser Radial class behind Antigua's Daniel Smit and Giles de Jager.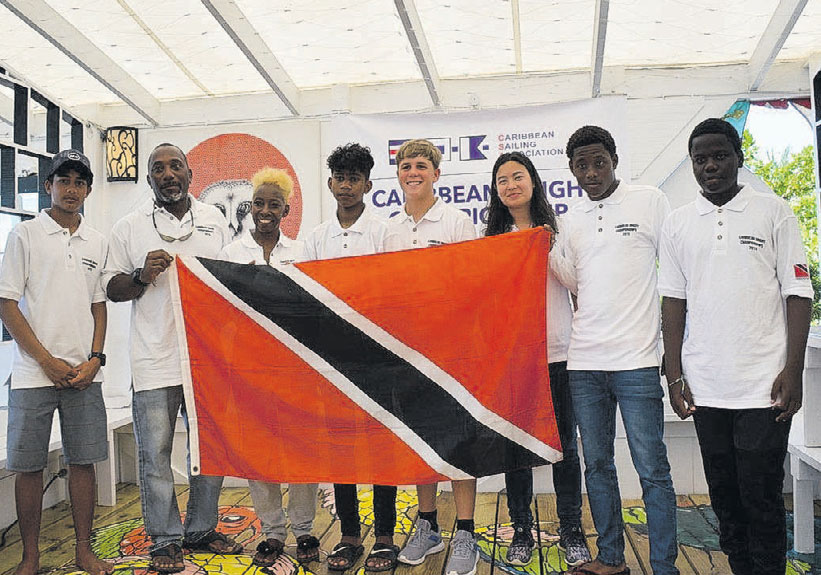 Source: https://edition.pagesuite.com/popovers/dynamic_article_popover.aspx?artguid=d7b1e887-5d7a-4df6-8f80-0a63bd0a8a97&appid=3352&fbclid=IwAR2kn75R79NdJ97Uw4RDAgg52NPs9aj_xSAPoqaTgsPjdtw9hm4x_XBmM0M